Valley Forge Trail Riders
VFTR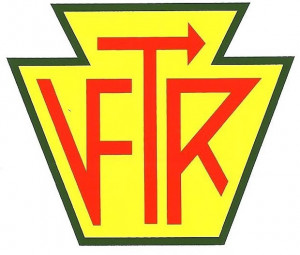 About Our Club
VFTR was chartered with the AMA in 1972, the first year it also become a member club of the ECEA. Jim Moore and friends (Val Shukaitis, Dick Place, Lloyd Clemmer, Nat Emery…and others) were the charter members.The first meetings were held at Jim's home in Worcester, they then began meeting at the Audubon Inn.
Why form a club? Well, at that time (early 70's) Enduros were starting to take off in popularity, fueled by the success of Huskys and Pentons at the high end…and the new Japanese Enduro bikes such as the Yamaha DT-1, CT-1, etc. at the lower priced end. In fact, the ECEA clubs began doing a controlled distribution of Enduro entry blanks to ECEA club members. Some were setting 300 rider limits…and if you did not belong to an ECEA club…you were not guaranteed of getting an entry.
At the same time, a group of riders from Delaware and Chester counties (Ross Watson, Gordon Fluke, Charlie Sinkler, Peter Wright and others…) also looked to charter a similar club. Ross Watson called the AMA to charter the Valley Forge Enduro Riders. The Charter clerk at the AMA noticed the similar club name, and mentioned that to Ross. Ross said…never mind…got in contact with Jim…and at the next meeting the 2 groups merged together.
LVDR had been putting on the Rock Run Enduro out of Barnsville for a number of years, including a National in 1977, but their club membership was dwindling. They had the land, and VFTR had the staff, so we joined together for the Moon-Rock Enduro. Shortly after, we moved a second time to our current home in Brandonville, and resumed the name of the Moonshine Enduro.
The Moonshine enduro is a staple in the AMA/ECEA