Pine Baron Enduro Riders
PBER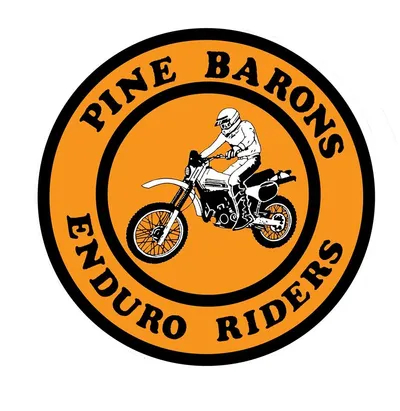 About Our Club
Pine Barons Enduro Riders Inc. (aka "PBER") is a Non Profit Corporation organized under N.J.S.A. 15A:1-1 the "New Jersey Nonprofit Corporation Act". The purpose of the club is to participate in and cultivate, the lawful, educational, recreational and safe operation of motorcycles and motor bikes; to conduct rallies for the membership and their friends and their bikes; to promote and encourage educational programs upon the lawful and safe operation of bikes; to promote safe endurance trails; to promote and encourage the use of bikes for public service and aid; to promote social, educational and recreational activities for the membership and to further the sport of enduro and other related forms of motorcycling.
The club organizes and promotes an annual enduro. Membership: Our current membership is comprised of men and women riders. We have a diverse mix of motorcycle enthusiasts. We have Enduro and Hare Scrambles Competitors as well as Recreational Trail Riders, Street Riders and Dual Sport Riders. We have social and recreational activities for the membership.
Our Club meets the first Tuesday of each month at 7:30pm. The meetings are held at the Red Lion Inn 101 Red Lion Rd. Southampton, N.J.